When starting out as a Freelance Recruiter you will make more placements by correctly managing your recruitment interview process.
Imagine this:
Set up your company,
Found your first client,
Agreed terms,
Sent them a candidate
and they have requested to interview that candidate
but it's only the start,
It's super important that you now make sure that you manage the interview process to the best of your ability, to stand the best chance of securing the placement.
This may seem obvious, but when you're a freelance recruiter just starting out, you won't have the software to help you keep track of everything.
This is exactly why we have created a Free Forever Applicant Tracking System (Free ATS).
It's built to help Freelance Recruiters take their first steps into becoming successful business owners & it will help you manage interview processes with your clients.
Throughout this blog, I will cover:
Why managing interviews is important
How to manage them successfully
How to track your interview process using Giig's Free ATS
Why is it important to manage interviews?
Now to a lot of recruiters, it will be really obvious why it's important to manage an interview process.
Put simply…
Managing the interview process correctly ensures that you're adding value to both your clients and candidates creating the best chance of success.
After working with Freelance recruiters for a couple of years I've come in contact with recruiters that just send a CV to their client and then leave the client to run the interview process.
In my opinion…
This is a slapdash way to recruit,
Just throw a candidate at a client and then leave them to it.
I'd love to know how often that ends in success!
As you're a third party that is working on behalf of both the candidate and the client, you have a fantastic opportunity to take a neutral ground and have honest conversations with both sides.
By building relationships with candidates and having a foot in their camp you are able to chat with them about topics that they might not be comfortable sharing with the client during the interview process.
This gives you an incredible opportunity to consult and problem-solve should any issues arise for either party.
By neglecting the interview process you're missing a huge opportunity to add value and build relationships.
How to manage interviews successfully
Again, this one is fairly simple.
Managing a recruitment interview process consists of two things:
Booking & Arranging Interviews
Gathering feedback for both parties.
Booking & Arranging Interviews
Naturally, for the interview to take place…
You need to find a time and date that works for both your client and your candidate.
When receiving an interview request from your client, you should jump straight on the phone with your candidate to tell them the good news and ask for their availability.
By gathering your candidate's availability first and replying to the client with the dates and times, you achieve two things:
You speed up the process
You understand when the interview will take place, which allows you to gather feedback
Gathering feedback is the most important part of managing an interview process as it's where you can provide your biggest value add.
Gathering Feedback For Both Parties
The biggest value add you can provide to your clients as a freelance recruiter is candidate feedback after every interview stage.
Most recruiters after an interview will follow up with a client by only chasing the interview feedback,
Personally, I think this is a silly mistake and a missed opportunity.
As a Freelance Recruiter, this is the perfect opportunity to provide value to your client by providing them with detailed feedback from your candidate.
Put yourself in your client's shoes.
Imagine receiving a follow-up e-mail after the interview which reads something along the lines of:
"Hi Mr or Mrs client
Is there any feedback following today's interview?"
Compared to
"Hi Mr or Mrs client
Please find attached the feedback from X candidate following today's interview.
I would like to highlight X, Y & Z as positive factors which show great interest in the role.
Although there was X concern from the candidate.
It would be great to chat this through with you when you're next available".
It doesn't take a genius to work out which one is going to have a bigger impact on your client and showcase your value.
Showing value like this to your client will help you to win more trust and will encourage your client to give a detailed feedback response, which you can then deliver to your candidate.
Taking the time to gather detailed feedback after each interview stage is one of the simplest ways to provide value to both your clients and candidates.
It's something that most recruiters overlook!
How To Track Your Interview Process Using Giig's ATS
Now that we've been over the theory let's jump into the practical stuff,
How can you make use of Giig's Free ATS platform to track and manage the interviews that you're currently working on?
First things first you will need to sign up for the platform which is something I've covered in a previous blog.
Click HERE To Read Our Blog On How To Open A Giig ATS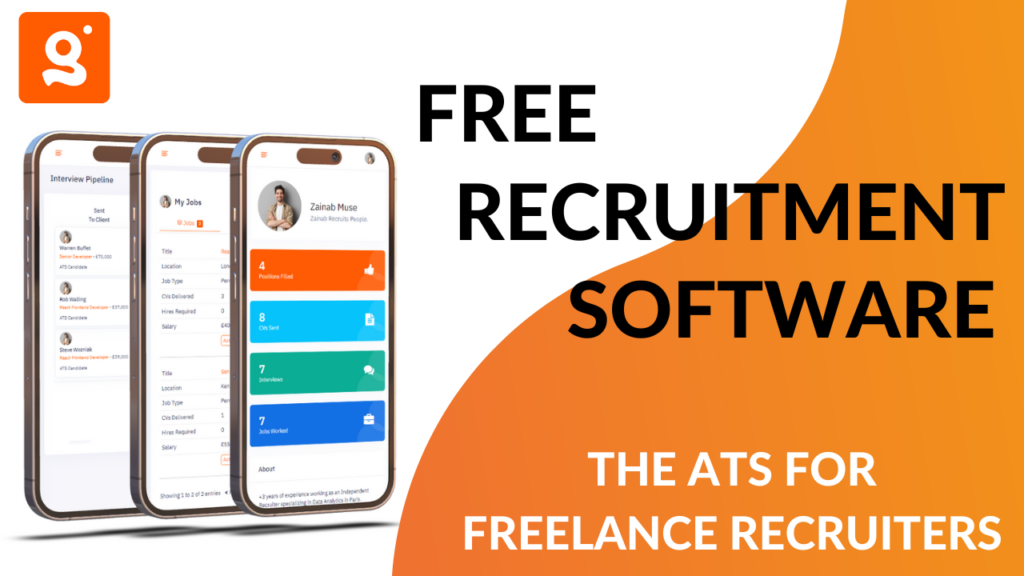 Once you have logged into Giig you will have to attach candidates and jobs to the platform, which again I have covered in a previous blog and video.
Click HERE To Read Our Blog On Adding & Managing Candidates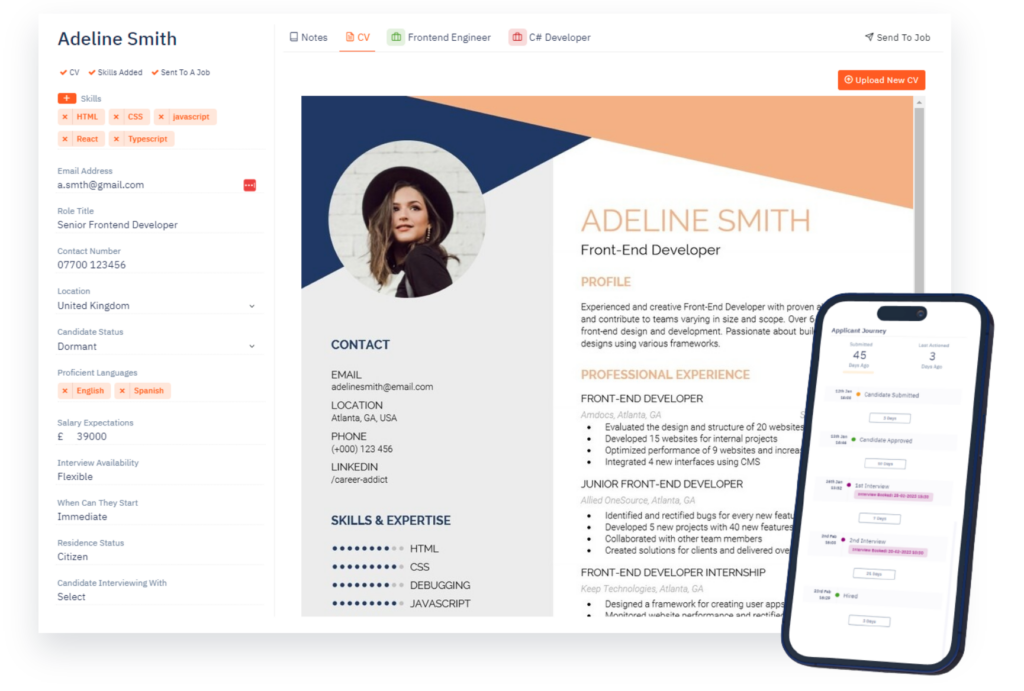 Once you've sent a candidate to a role, they will then appear on the 'Interview Pipeline' board.
The interview pipeline board has been built to be simple to use and contains the following interview stages:
Awaiting Client Feedback
1st Interview
2nd Interview
3rd Interview
Final Interview
Job Offer Sent
Hired
To move candidates along the pipeline you simply have to drag and drop them as they progress along each stage.
When you move a candidate along an interview stage the platform will ask you to confirm the date and time of that interview.
The interview date and time will then be stored on the candidate ticket so you can keep track of when your interviews will take place.
After the day of the interview, the date on the ticket will turn red to make you aware that it's time to collect feedback.
All stages of the interview process will follow this format until you get to the final interview stage.
At the hired stage, the system will ask you for the candidate's start date and final salary.
After confirming the hire the candidate will be stored in the 'Hired' section on the ATS so you can keep track of the roles you've filled and know when you send an invoice to your client.
That covers the functionality for how to manage interview processes using Giig's Free ATS.
If you would like to read about other features included in the Free ATS you can check them out by following the link below.
Free Applicant Tracking System