In this blog, I will give you a step-by-step guide on how to set up a free UK Recruitment Database that's 'Free Forever'.
If you find it easier to watch a video you can tune into the demo of how to sign up, which can be found on the Giig YouTube channel.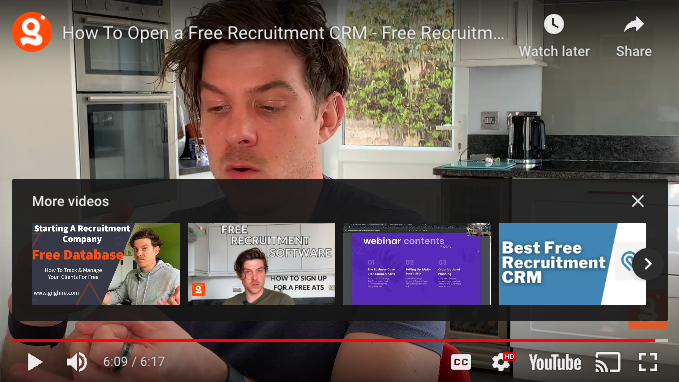 In previous blogs, I've covered the importance of building a candidate database and why as a freelance recruiter you should make sure you're tracking your data.
Today's blog is a simple step-by-step guide showing you how to sign up and access Giig's Free Recruitment Database.
Before I dive into the guide, I will quickly confirm a couple of things for you.
Giig has a Free Forever version of our recruitment database that you can use for as long as you need to without limitation.
You can sign up in a couple of minutes without the need to enter any card details.
You heard me right!
You can keep your credit card in your pocket.
What incredible news,
Now that we have covered all the legal mumbo jumbo, let me show you how you can get up and running in a matter of minutes.
To get started you will have to head to the Giig Hire CRM home page, you can access it by clicking the picture below.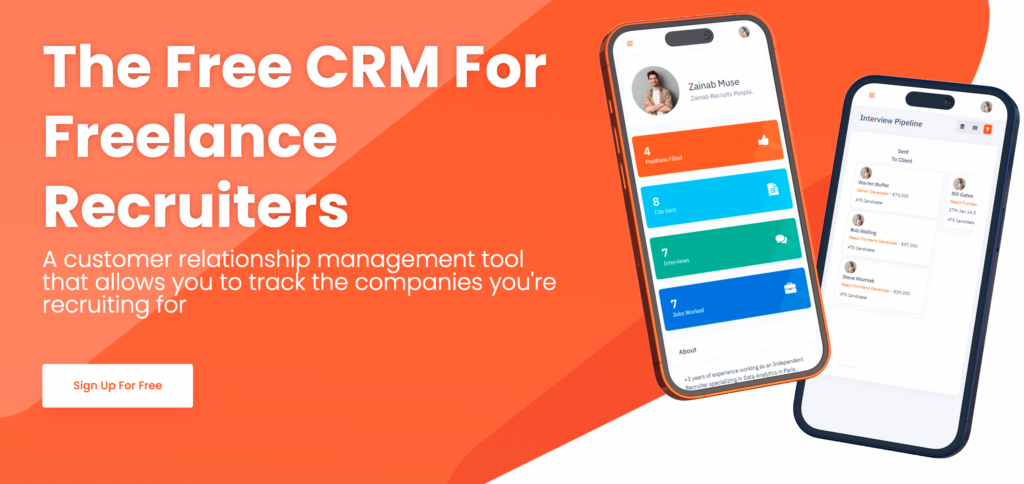 Giig offers a Free CRM which helps you to manage your client relationships and an ATS to track and manage your candidate relationships.
You can find further information about both products by heading to the 'Free Recruitment Software' tab on the homepage.
After you've had a read through the landing pages you can start the signup process by clicking any of the 'Sign Up For Free' buttons.
They are everywhere, you can't miss them!!!
It's important for you to know that you can access both the Free ATS & CRM through one account so you will only need to sign up once and it doesn't matter which product you sign up for.
After hitting 'Sign Up For Free' you will then be guided through the first stages of the platform sign-up process.
The system will ask you for basic information including your Name, E-mail & Password.
After filling out the required information you will be sent a confirmation e-mail via the platform.
This is to double-check that you own the e-mail address that you've provided.
After clicking the confirm button in the e-mail you will then be guided through the platform's onboarding process where you can start to build your company account.
The platform will allow you to set up your company page, add a company logo and set the recruitment industries that you're planning to recruit in.
After completing this last stage you will then have unrestricted access to the platform and will be able to start adding the companies and clients that you are working with.
As I mentioned earlier the Free ATS & Free CRM are linked so that you can keep your candidate and company contacts in the same place.
To start adding data to the system you simply have to click on the create button that can be found in the taskbar at the top of the screen.
This allows you to add anything you might need to start tracking as a recruiter!
In other blogs, I've covered how you add & manage candidates so if you are keen to read about that instead you can read the full article by clicking on the picture below.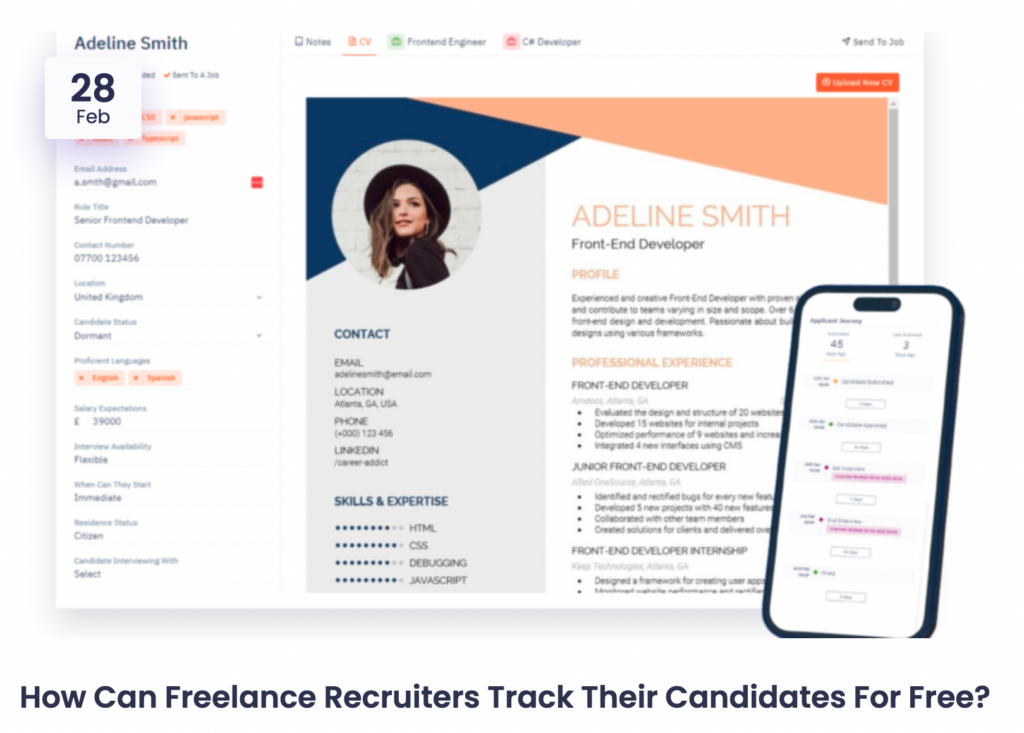 So let's talk about company creation!
Like all things on Giig we've tried to make it super simple for you to start adding the companies that you're either prospecting or recruiting for.
You simply click the Create button and choose the 'Company' company option.
You will then be able to add a company by simply entering the company name. This means you can create a company in a matter of seconds.
However, you can also add information like a logo, e-mail address and company contact number should you wish to add further detail.
After adding a company the data will be stored in the companies database where you can start tracking as many companies as you need to.
With the 'Free CRM' there is no restriction on the number of companies that you can track. The platform allows you to store as much data as you need.
Every company you add will be stored in the company's database where you can come back at any stage to edit the company data or more importantly add contacts to the company!
So let's talk about adding contacts,
We've tried to make adding contacts just as simple as attaching companies to the platform.
Like with adding a company you start by heading to the create button but this time select the contact option.
Most of the details that you need to enter will be pretty self-explanatory, the one key thing to make sure you do is make sure you select the company that you want to attach the new contact to.
After clicking 'Save Contact' the record will be added to both your contacts database and be attached to the company that you selected.
If you do forget to attach a contact to a company, there's no need to panic, you can go back at any stage to edit a company contact and attach it to a company.
So there you have it folks!
A quick run-through of how you can start to build a free recruitment database when you're starting out as a Freelance Recruiter.
Over the upcoming months, we will be continuing to develop new features and build on the ones that we already have available.
We're currently working on a 'Free Website Builder' which will allow you to build a website to showcase your ability/experience as a Freelance Recruiter.
I'm excited to get this one launched as then Giig will become a place where freelance recruiters can track their candidates & companies whilst at the same time building a website to attract and win new clients.
So you can be sure I will be back next week with another blog talking about our website builder.
Until then,
You stay classy San Diego